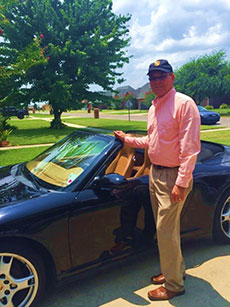 Alan Day, President of TotaLand & VP/CIO of Fenstermaker
Alan Day, president of TotaLand and VP/CIO of Fenstermaker, has been involved with the Oil & Gas markets since the 80's and has been responsible for TotaLand for the past few years. With Alan's background in Engineering, he focused on programming software specifically for solving business problems with software. About 30 years ago, Alan started his first software company called Summit Software to create technical GIS products for engineering which launched his career in commercial software development. Over time Alan led teams as large as 100 programmers designing and building leading-edge products that solve business problems. Alan holds 3 patents in innovative visualization methodologies of business financial data (Blink Charts™) and has developed the following product lines:
MapAnalyst™ – GIS/Mapping solutions that includes PropertyAnalyst™, DevelopmentAnalyst™, LegalAnalyst™
Intarsia™ – CRM for the Financial Markets.
SpatialVision™, InfoEARTH™, infoRoad™, InfoSurvey™ – GIS/Engineering Earthwork, Roadway Design and Survey product lines.
BIPro™ - Law Firm Management Dashboard distributed by Thompson Reuters
MediMac™, DentalMac™, ChiroMac™ – leading medical practice management solution for Apple.
PowerForms™, FilePad™, Hippocates™ – Handheld/PDA solutions distributed by Apple.