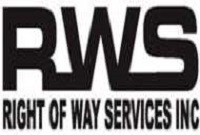 Right of Way Services, Inc.
www.rightofwayservices.com
Keith Core, SRWA CEO

Core Building
126 North Eastern Avenue
Crowley, Louisiana 70526

Oil Center
1405 West Pinhook Road, Suite 210
Lafayette, Louisiana 70503
+1.337.504.4555

Binz Tower
1001 Texas Avenue, Suite 1400
Houston, Texas 77002
Phone: (713) 328-6823

Gulliver Tower
1A Sportyvna Square
Kiev, 01601, Ukraine
+38 044 394 58 83
+38 (044)394 57 01
Right of Way, the namesake of our business, is the complex process of acquiring private land for public use. This insures the uninterrupted delivery of services, from roads and highways to electricity and gas. Right of Way Services is here to deliver for you, the right way.
---
Right of Way Services, Inc. is a family owned and operated Core Group company. Our extensive right-of-way, appraisal, acquisition, and land rights experience with a multitude of property types and rights sought has earned us a reputation for being highly competent, safe, timely, innovative, and reliable. Our decades of experience in valuating unique property rights and evaluating agricultural and silvicultural losses associated with transportation, telecommunication, utility, pipeline, flood protection, preservation and restoration projects set us apart.

For decades, we have strategically sourced our partnerships to deliver maximum benefits and cost savings to our client. We continue this philosophy today; from energy and related renewable natural resources, forestry, environmental, real estate, and agriculture consulting.

Why Choose RWS?

Our 58 year proven ability to safely manage performance-driven project excellence through clear communication, professionalism and innovation sets us apart. Time and time again, RWS and our team of subject matter experts rally client-specific milestones and are able to carry out sustainable performance augmentation while reducing costs and fortifying relationships with our clients.